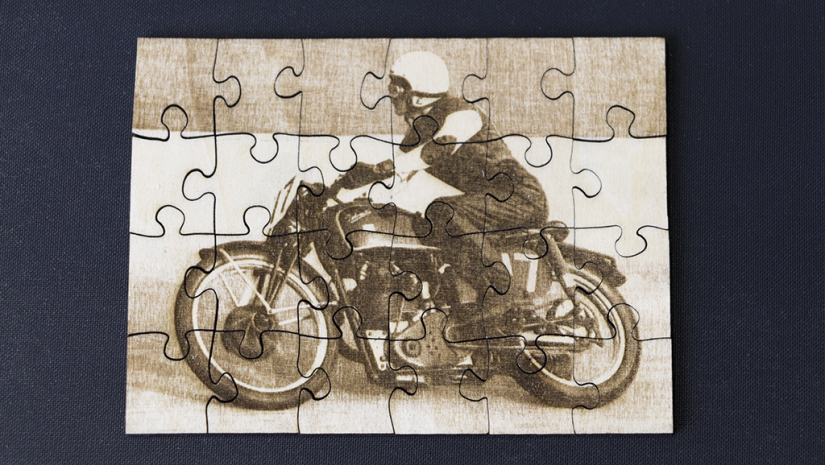 MYO Personalised Laser Cut Puzzle
Did you get on board with the puzzle trend during lockdown? Come to the Creation Space where we can help you to create your very own personalised puzzle out of plywood! The puzzle can be a family photo, or a picture of your pet- whatever you like! Personalised puzzles also make a great gift. In this workshop you will learn the basics of LightBurn software to prepare your image for laser cutting in the Emblazer 2. Watch as your image is etched onto plywood then cut to puzzle perfection.
Please come to the workshop with a photo you would like to turn into a puzzle on a USB flash drive.
Book now
When
Friday 1 July 2022
11.00am - 1.00pm