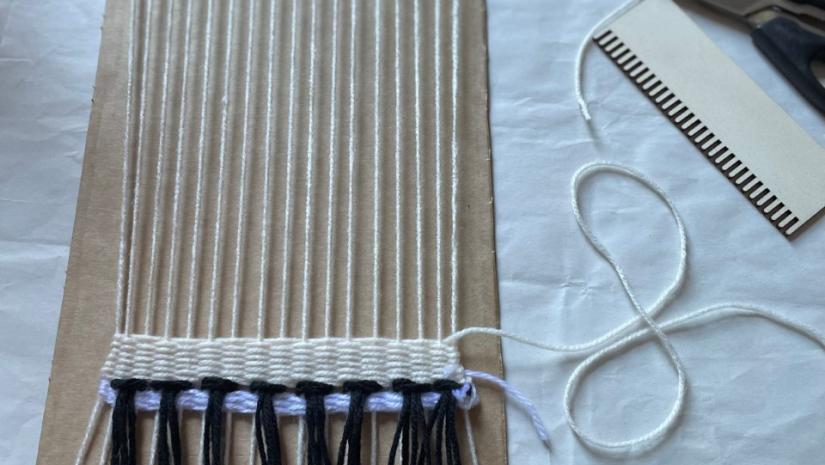 MYO Cardboard Loom and Weaving Workshop
As we are made increasingly aware of the environmental impact of consumption, at the Creation Space we value making our own things when possible. Weaving is a simple yet practical skill which can be used for crafting your own wall hangings, accessories, or even pet toys! Looming is also a mindful practice which can help us stay grounded in unprecedented times. In this beginners workshop you will learn how to make your own cardboard loom, and how to do a basic weaving.
You will need: cardboard, scissors, a ruler, a pencil and wool in various shades of your choosing. If you don't have wool at home you can experiment with paper, recycled fabrics or found materials such as long grasses, leaves, or even a plastic bag - get creative!
When
Friday 29 October 2021
11.00am - 12.00pm