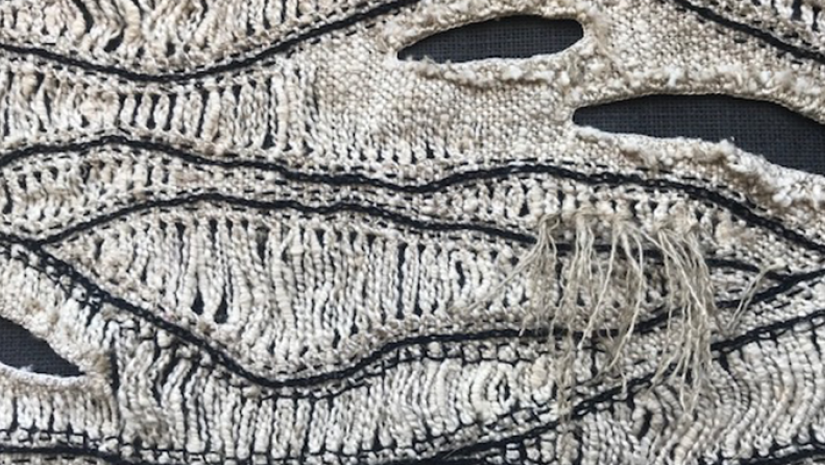 Lynn Pavey: Finding a Voice
Expression through voice allows us to journey to a sense of self-wholeness. By distinguishing between thoughts and emotions, we can be empowered to control oneself, by oneself. In turn, giving courage to manifest personal ideals, authentic to that self.
Lynn Pavey's textile works utilise time-honoured craft techniques free from the constraints of their traditional applications. The contemporary approach of her creative skills shows these crafts in a fresh perspective, a different voice.
The three-dimensional aspect of these works reflects on the understanding of interpersonal connections in our lives. Necessary, though at times so consuming we lose our self-differentiation, our voice.
Image: Lynn Pavey, Ruffled feathers (detail), 2021, silk, linen and cotton, 46 x 46 cm. Courtesy of the artist
When
Saturday 27 November - Sunday 6 February 2022
10.00am - 4.00pm
More Information
Mosman Art Gallery
02 9978 4178