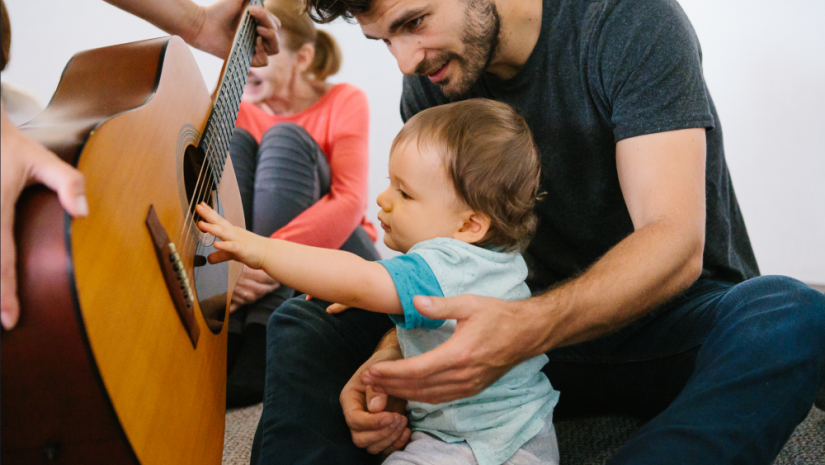 Ladybug Music 10-week Summer Session (term 1)
We are a one-of-a-kind educational music program for young children (infant – 4 years) and their caregivers in Sydney, taught by professional musicians.
Why us?
Awesome Music
Great Community
Educational Fun
Whether you're a parent, grandparent, nanny, or another caregiver, you (and your child) are bound to love the warm, interactive, energetic experience of our Ladybug Music classes.
With our award-winning curriculum and music we are confident that your child will grow to love music and blossom into a confident, social, and creative girl or boy.
A different kind of kid's music.
Our class songs were made with the whole family in mind. We offer adult quality music that's kid friendly, soulful, and fun. If you love it, they'll love it! Which means more singing, dancing and music making together!
Make new friends at Ladybug!
Throughout the pandemic families have been looking for a safe place where their kids can socialise, bond and make new friends! Ladybug has been that for so many families since we reopened after the lockdowns.
Free trials available.
Book now
When
Every week on Wednesday
Wednesday 5 April 2023
9.15am - 11.45am
Where
More Information
Clare Stevenson
0432 922 727
Cost
$245 for 10 weeks (prorated tuition for missed classes)