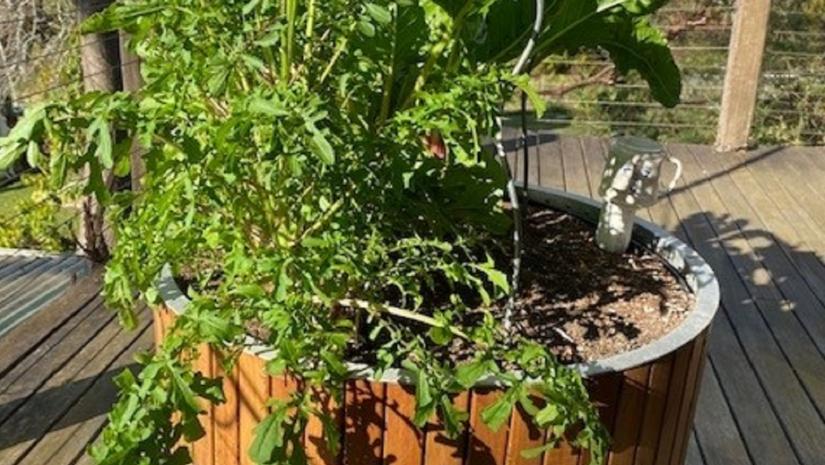 Kimbriki Small Scale Edible Gardens Workshop
Small Space Edible Gardening can be fun, productive, benefit your mental health, physical health and reduce reliance on packaging.
If you have a balcony, courtyard or small urban block, there are many creative ways which you can use to maximise your space and grow healthy edible food.
With some clever observation of your own small garden space, and using the SPACEMAX tips and tricks, you will amaze yourself at what beautiful organic food can be home grown.
What will participants learn and what skills will be gained?
Shade Mapping your small space
Pots - the good, the bad and the ugly
Aerial gardening- growing food in hanging baskets and wall gardens
Corners - making use of microclimates
Edible plants- what are the best ones to grow?
Microgreens – how to grow them and their benefits to your health
Aquaponics Vs Hydroponics - what's the difference?
X-Factor- tips and tricks for making your plants sing
The workshop caters for all levels of knowledge.
Book now
When
Saturday 1 April 2023
1.00pm - 4.00pm
Where
The Beach School
10 Malinya Rd, Allambie Heights NSW 2100, Australia
More Information
Customer Service
02 9486 3512