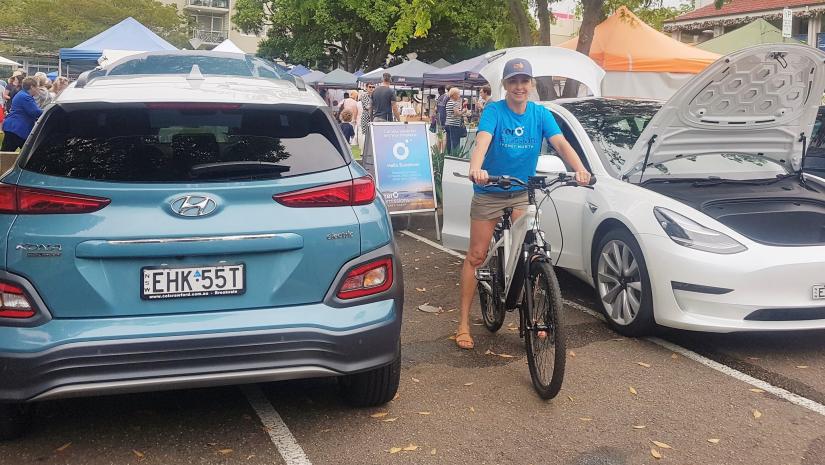 Electric Transport Expo: Village Green & Car Park
Come see electric bikes, motorbikes, scooters and cars, ask your questions, have a test ride, win a prize!
The Zero Emissions Sydney North volunteers will showcase a wide range of low emissions transport options for all budgets.
Play our e-transport quiz and win a prize
Test ride an electric bike
Test drive an electric scooter
Check out the electric car show-and-tell, see each car inside and out, ask the owners' questions, including Nissan Leaf hatchback, Hyundai sedan and SUV and Teslas.
Take home our Active Transport Guide, our How to Buy an E-Bike Guide, an electric car fact-sheet, and our Mosman Sustainable Living Guide.
When
Saturday 16 October 2021
10.00am - 1.00pm
More Information
Ursula Hogben
0417 240 694