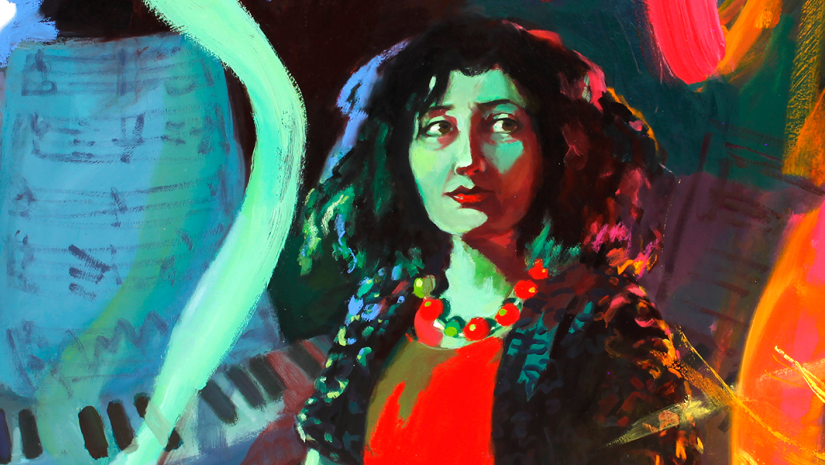 The Witching Hour: Elena Kats-Chernin AO & Wendy Sharpe
Join the internationally renowned Australian composer and musician Elena Kats-Chernin AO for a special and intimate concert to celebrate her friend Wendy Sharpe's exhibition Ghosts. This is a rare opportunity to gain an insight into these two creative women, in an evening of musical and artistic reverie. Elena will play a program of her music particularly resonating with Wendy's exhibition. Together both artist and composer will speak about their practices and the connections in their work.
The Gallery will be open from 6pm for exhibition viewing prior to concert.
Grand Hall doors open 7.00pm.
Image: Wendy Sharpe, The Witching Hour - Elena Kats-Chernin (detail), 2017, oil on canvas, 150 x 150 cm. National Portrait Gallery Collection. Courtesy of the artist.
Get tickets