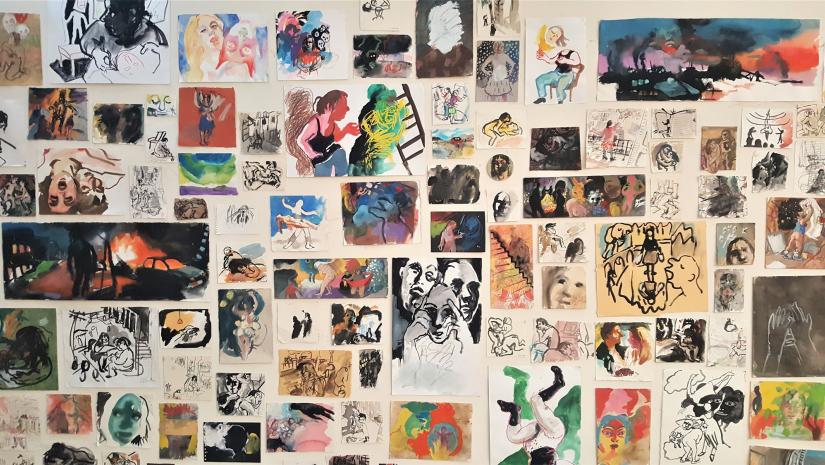 Mosman Art Gallery is proud to present the work of critically acclaimed Sydney based Australian artist Wendy Sharpe, in an immersive installation exhibition, Ghosts.
In this new exhibition Wendy Sharpe will create a series of major new site specific ephemeral mural paintings specifically designed for the exhibition spaces within the Mosman Art Gallery. The ephemeral mural works will be accompanied by other oil paintings and works on paper from Sharpe's studio based practice that explore the intersection between the real and the imagined worlds - the seen and unseen - and our human experiences of the spirit world.
Image: Wendy Sharpe, studio installation of small works on paper, 2018, mixed media, dimensions variable. Courtesy of the artist.
When
Wednesday 16 December - Sunday 7 March 2021
10.00am - 4.00pm