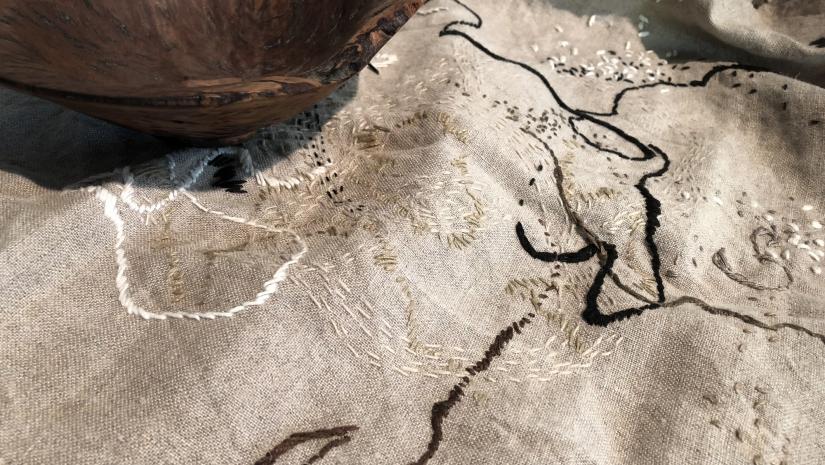 Join artist Rhonda Pryor in the Artists of Mosman: 2088 exhibition for a two-hour workshop where participants will play with the drawing potential of hand stitching! With the squillions of variations you can achieve using a single hand stitch, you'll take that line for a walk, as they say, by using a needle and thread. Participants will take home a small but unique, pure (heavy weight) linen table runner for yourself, or as a gift for someone special.
Each table runner will measure approximately 70 x 30 cm (unfinished size).
Workshop is suitable for adults at all skill levels.
Includes all materials (in neutral colours), equipment and resource sheets (including instructions on how to finish the edges) plus a glass of wine on arrival.
Get tickets