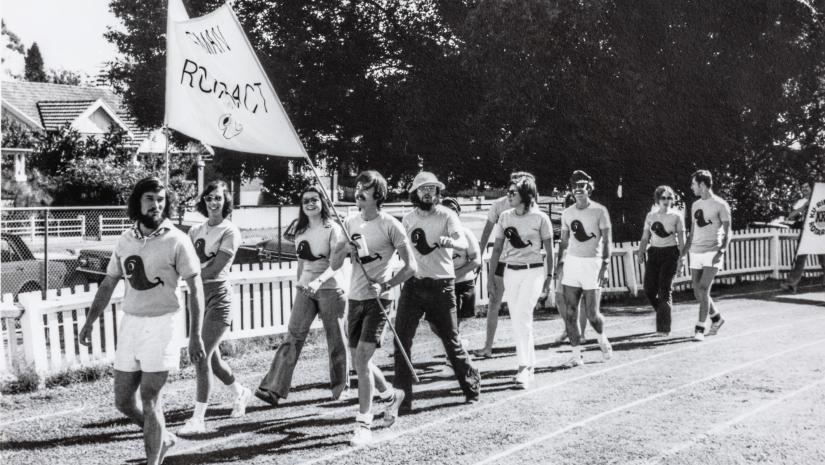 Stand Up Step Out, An Exhibition
Stand Up Step Out: Mosman's legendary community groups since 1890
In 1890 the first local sporting team, The Mosman Rugby Team, was established.
In 1893 Mosman became a separate municipality and a strong sense of community pride evolved. Residents engaged and established a diverse range of cultural, environmental, resident action and sporting groups.
The interests of residents reflected the variety of groups established - music, the arts, photography, debating, heritage, gardening, cricket, and football along with the rather fascinating Mosman Arts, Horticultural and Fanciers Association.
Local groups have also appeared in response to particular needs or causes such as The Mosman and Neutral Bay Rifle Club at the outbreak of the First World War, The Balmoral Progress Association to rid the beach of an unsightly rubbish tip and The Chinaman's Beach Resident Action Group formed to prevent overdevelopment.
This exhibition looks at the history of community groups in Mosman.
When
Monday 19 April - Wednesday 19 May 2021
12.00am - 11.45pm
Where
Virtual event via Mosman Library Facebook

More Information
Mosman Library Service Facebook