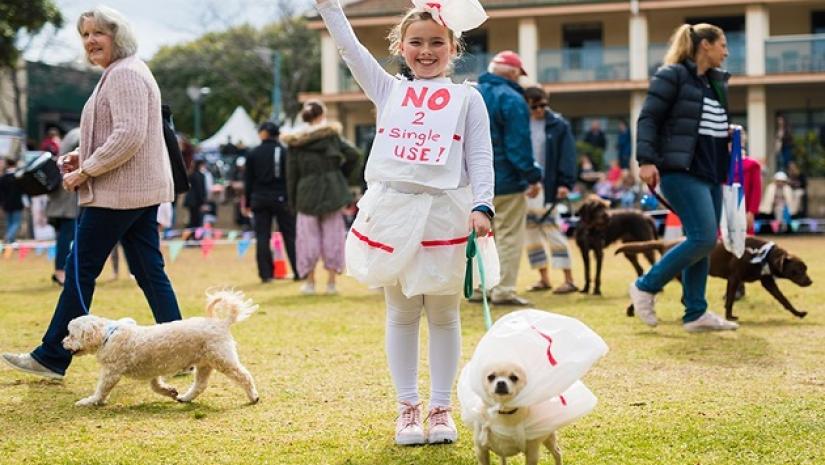 Pets, their owners and animal lovers are invited to this much loved community event. Highlights include Dr Katrina Warren and the Wonderdogs show, Australian Wildlife, Taronga Zoomobile and Mosman Vet displays, Bark Busters Walking Obedience master class, DOGA by Rancan Sisters Fitness and performances by Dancing Dogs R Us.
There will also be plenty of prizes to be won with competitions including Animal Fancy Dress, Best Trick, Cutest Pet, Egg and Spoon, and There's No Such Thing as the Dog Poo Fairy Race.
Program:
10am – Welcome and introduction
10am - 1pm – Registrations for pet competitions open
10.05am – Australian Wildlife interactive show
10.40am – DOGA – yoga with your dog – Click here to register before the event.
11.10am – Dr Katrina Warren and The Wonderdogs show
11.40am – Mayor's Address
11.45am – There's no such thing as the Dog Poo Fairy race
12.10pm – Animal fancy dress competition
12.20pm – Best trick competition
12.35pm – Performances by Dancing Dogs R Us
1.05pm – The Face of Mosman Vet prize presentation
1.25pm – Bark Busters walking obedience master class
1.40pm – Cutest pet competition
1.50pm – Egg and spoon race
1.55pm – Attendee feedback form prize draw
When
Sunday 27 October 2019
10.00am - 2.00pm
Where
Mosman Square and Village Green
Corner of The Crescent and Myahgah Road