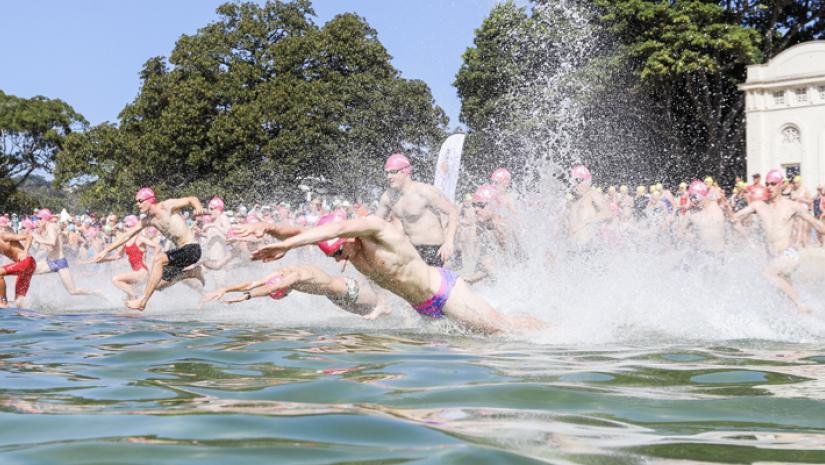 Balmoral Swim Team Challenge
The Balmoral Team Challenge will be held on 14 March 2021 (2 weeks before the Balmoral Swim). It is a community-based initiative where teams help raise funds for the Children's Cancer Institute, increase awareness of this important cause and importantly have fun participating in a 200m relay course
Make up a team and challenge your other work colleagues, competitors or suppliers in both the water and the fundraising
Teams of four compete in two trophies
Challenge Charity Cup - raising money for a very worthwhile charity - the Children's Cancer Institute. The team that raises the largest amount wins
Challenge Fastest Team - The winner is the team that finishes in the fastest time.
To Enter:
Enter your team for the Balmoral Challenge
Once you have entered and set up your team fundraising page we will send you a link for your team to register.
Entry will be $200 to register a team, with the expectation that each team member will raise $500 or more for this worthy charity.
Get tickets