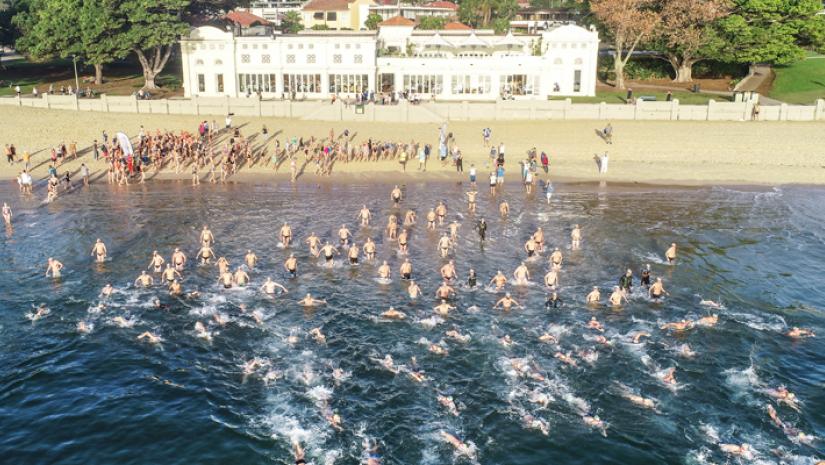 The BALMORAL SWIM is on again this year.
The Balmoral Swim is a favourite on everyone's swim calendar, a unique open water swim held within the beauty of Sydney Harbour, making it a fun event for all comers, whether you are new to ocean swimming or a seasoned veteran, there is an event for you, making it fun for all.
Changes to the swim will ensure COVID-SAFETY. This year's event will be run over three weekends.
28th March – 5km ocean swim, 2km and 1km Only 450 swimmers across the three distances – GET IN EARLY SO YOU DON'T MISS OUT – follow the link to register https://www.balmoralswim.com.au/page/78/events
14th March – Balmoral Team Challenge, 4 swimmers each swim 200 mts – for more information https://www.balmoralswim.com.au/page/74/balmoral-team-challenge
21st March – Schools Challenge Relay, 3 divisions, Senior, Intermediate and Junior. 4 Swimmers each swim 200 mts – for more information https://www.balmoralswim.com.au/page/73/schools-relay-challenge
Get tickets